Send us an email at hello@endy.com and we'll help coordinate the return for you. Remember, all mattress returns are subject to the terms of our 100 Night Endy Mattress Trial. 

First, we'll confirm your shipping address and eligibility for a return. Then we'll reach out to our donation partner in your area to arrange for pickup. Finally, we'll process your refund as soon as we've heard back from our donation partner that the pickup was completed. Easy as that!

While we may have some additional questions to ask you about your experience when you contact us about a return, you can get the process started before reaching out by finding the lot number to provide our Customer Care team with. You'll find it in one of two locations on your mattress cover, as outlined below: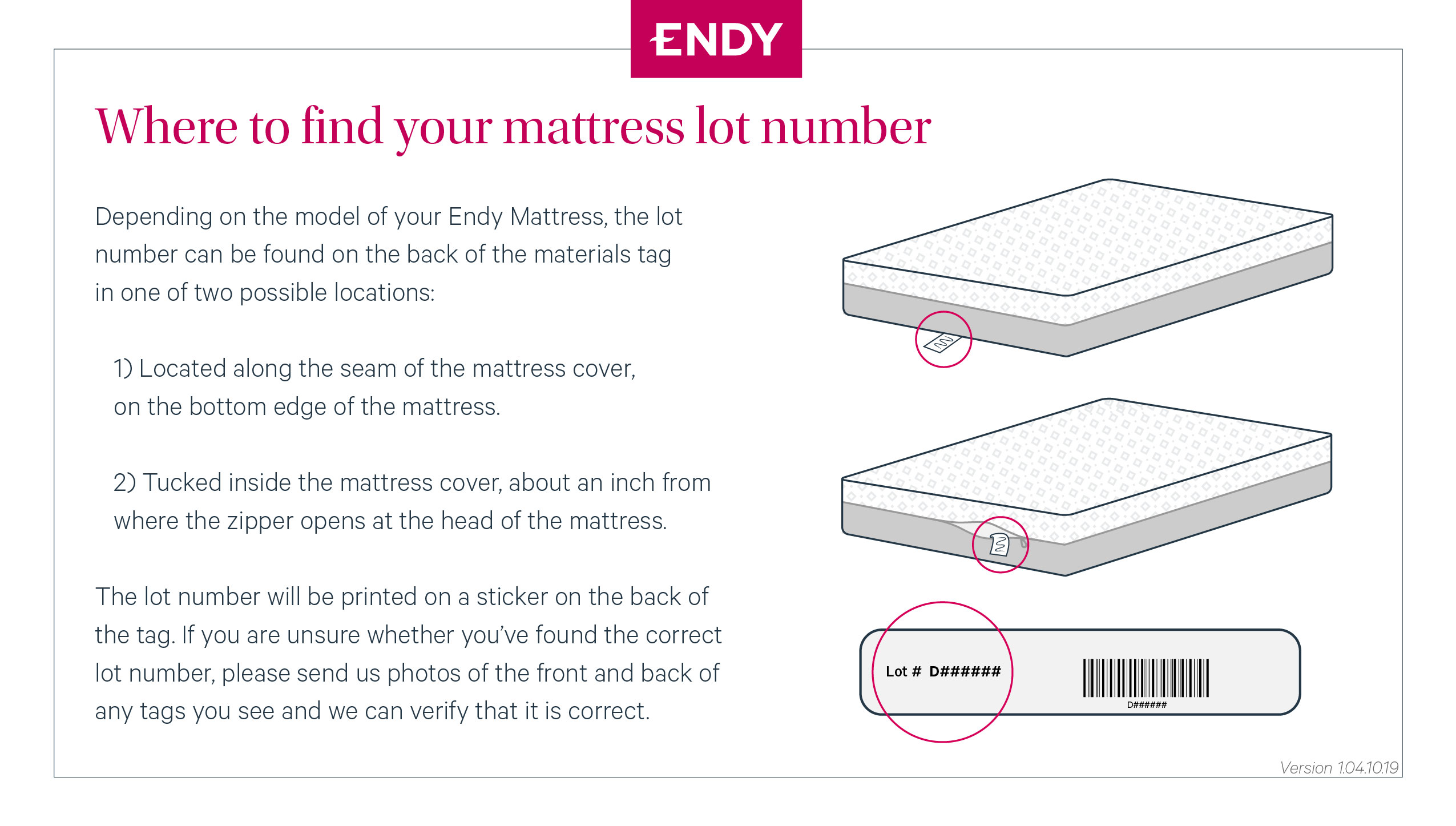 If you purchased your mattress after October 1st, 2019,  the lot number is also included on your packing slip.