Building your new Endy Solid Wood Nightstand is easy and can be completed alone or with a friend.

Parts
1 x Pre-assembled table with drawers (A)
1 x Leg Set (B)
1 x Leg Set (C)
4 x Pre-threaded screws (D)
1 x Allen key (G)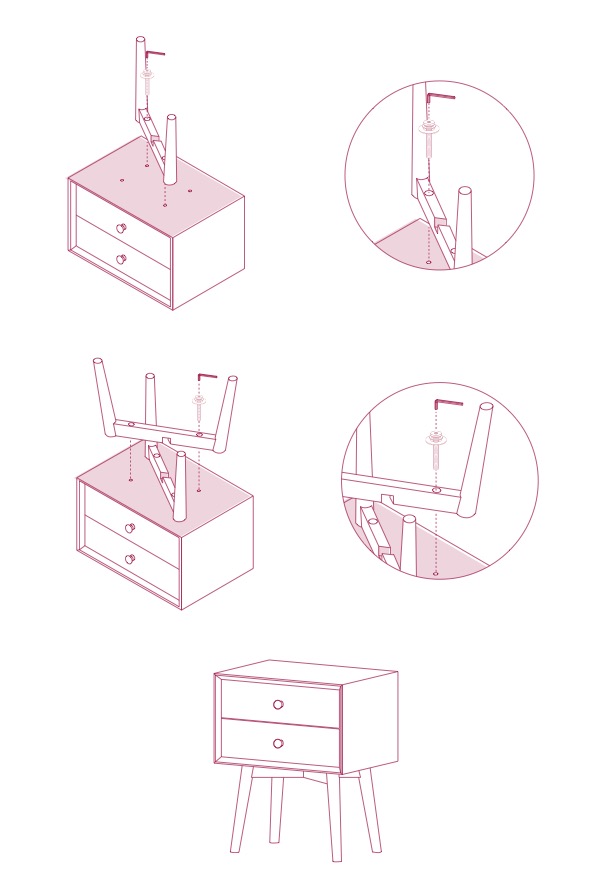 Steps
1. Flip the table with drawers upside down, exposing the 4 (four) threaded holes.
2. Hold Leg set B so that the legs are upside down and the notch in the middle is facing up. Place it diagonally across the centre of the table, aligning the screw holes.
3. Use the Allen key to screw it in place with 2 (two) pre-threaded screws
4. Place Leg Set C on top of Leg Set B, creating an X shape.
5. Ensure the screw holes are aligned and screw them into place with 2 (two) pre-threaded screws.
6. Flip your Nightstand over, and you're done!